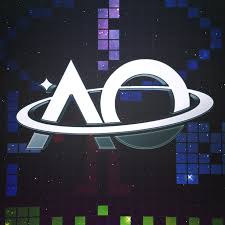 Dear colleagues,
We are seeking a Postdoc in the field of airglow research. The Postdoc will join the Space and Atmospheric Sciences (SAS) group at Arecibo Observatory. The Arecibo Observatory is located in Puerto Rico and managed by the University of Central Florida (UCF).
The Postdoc will work with the instruments from the Passive Optical Laboratory (POL) at Arecibo Observatory (AO) and the Remote Optical Facility (ROF) at the island of Culebra. The cluster of instruments include Photometers, Fabry- Perot interferometers, all-sky imagers, and a Spectrometer. Special attention will be given to the processing and analysis of the OH and O2 airglow emissions measured by an Ebert-Fastie Spectrometer at AO along over 20 years.
During the 24 months position term, the Postdoc is expected to increase his independence in developing key questions, and pursue research approaches to answer them, publish in refereed journals and attend conferences.
The Postdoc should have a PhD. in Atmospheric Sciences, Space Physics or related areas; familiarity with data assimilation, preferably in the middle and upper atmosphere; understanding the spectroscopy thoroughly; understanding of techniques to observe airglow; ability to work independently and collaboratively; good written and oral English communication skills (Spanish is a plus).
The position term is expect to begin in October 2019, but there is some flexibility. Benefits will be competitive, including health care. A one-time $5,000.00 award will be provided for professional development (travel/research). For foreign applicants, UCF will sponsor a J1 visa to fill this position.
For additional information, please contact :
Pedrina Terra dos Santos, Ph.D. (pedrina.santos@ucf.edu)
ARECIBO OBSERVATORY - FSI/UCF